The Travertine Silver is a very specific type of Travertine from Turkey, presenting an unique colour for this type of natural stone: grey or silver. Despite not being a mainstream type of Travertine, the Travertine Silver has seen great demand in the past few years and is becoming a regular player in the market. 
Country: Turkey   |   Colour: Grey   |   Stone Type: Travertine
Main Features: Some colour mix and parallel vein; natural holes
The Travertine is a type of stone that has been conquering a fantastic reputation worldwide as a very versatile type of stone that can be used on both interior and exterior applications. There are few countries extracting and producing this type of stone consistently, with Turkey as a reference. There are today in Turkey a good range of Travertine, presenting different colours. Among the interesting selection of Turkish Travertine, we find the Travertine Silver that presents quite an unique colour: grey or silver.
Structure and Composition
Starting with the vein-cut variation, the Travertine Silver presents a mostly grey-silver colour, with some occasional shades of yellow but also some brownish coloured areas. These colours are blended into the dominant grey colour of this type of Travertine. What is particular about Travertine Silver is that the vein is not too parallel, presenting a kind of wavy structure. The cross-cut variation presents the same mix of yellow and brown colours, but all blended into the dominante grey colour of the stone. The cross-cut variation does not present too much colour tone variation.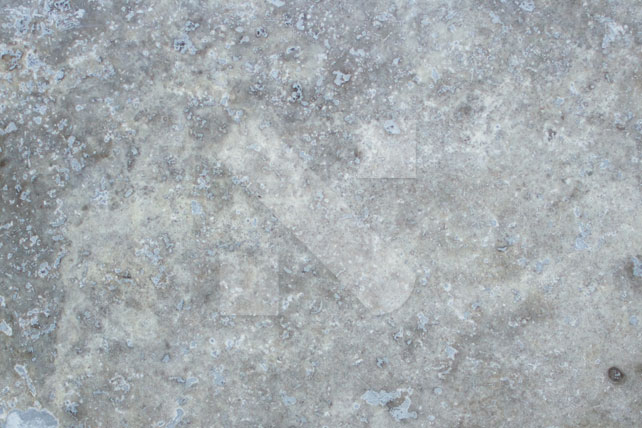 Market Presence
Being extracted by only few reliable quarries, the Travertine Silver is a type of Travertine with more limited availability, if compared to the beige or brown types. Nonetheless, this type of Travertine has seen an exponential growth in demand and has become slowly a reference type of Travertine. There is considerable demand for this stone from the USA, UK, some European countries, but also Korea or Japan.
Applications
The Travertine Silver is an ideal type of Travertine to be used on more exclusive projects with small to medium dimension. Due to its more limited availability, it has been used on smaller interior decoration projects, where the "concrete" silver colour is very much appreciated by today´s architects and designers. It can also be found on exterior cladding applications, flooring and much more.
Looking for more details on the Travertine Noce or any other natural stone? Visit our blog or contact us directly for a specialized support.