The Moleanos limestone is a natural stone mostly known for its endurance and versatility, which can be used in almost all types of projects. This is one of the most popular and on-demand beige limestones from Portugal. Learn more about the main variations below. 
With an uniform background, a considerable hardness and a persistent beige colour, the Moleanos limestone has been one of the top beige limestone choices for architects and decorators from all over the world. This increased preference lies on the core characteristics of the Moleanos, which makes it suitable for almost anything, with no real restrictions. The subtle yet consistent beige colour matches about any environment or even other natural stones; its hardness allows the limestone to endure almost all climate and special conditions and the fine uniform background suits a huge range of decoration and furniture types. On the other hand, this limestone has several different variations with their own special elements and recommended applications.
Moleanos Classic
The Moleanos Classic is the most common type of Moleanos at a global scale. It presents a singular appearance composed by a very consistent and uniform beige colour, medium grain and strong signs of shells and fossils. The Classic structure is substantially harder and more durable – superior to the Moleanos Fine for example. Furthermore, this is a very versatile and on-demand variation, as it is recommended for a huge variety of applications. However, it is particularly popular for cladding and all types of flooring.
Moleanos Fine
As the name suggests, this is the highest quality version of the Moleanos limestone. It presents a very fine grain with an extremely uniform background and a consistent light beige colour. There are occasional shell and fossil elements across the surface, but they are quite subtle and not always visible at a medium-long distance. Despite presenting a considerable endurance, the Moleanos Fine is the least hard and durable of all the variations presented here. In terms of applications, this limestone is frequently used on exterior cladding and interior flooring.
Moleanos Blue
Direct variation of the Moleanos Classic sharing most of its properties, including a considerable hardness, medium grain, high versatility and fairly strong elements, like fossils and colour variation spots. The main difference in the Moleanos Blue is the base colour, which is blueish with grey tonalities. This is a very popular type of Moleanos but the offer doesn't always meet the demand, due to the current limited availability. The Moleanos Blue is recommended for almost everything but it excels the most at interior flooring projects.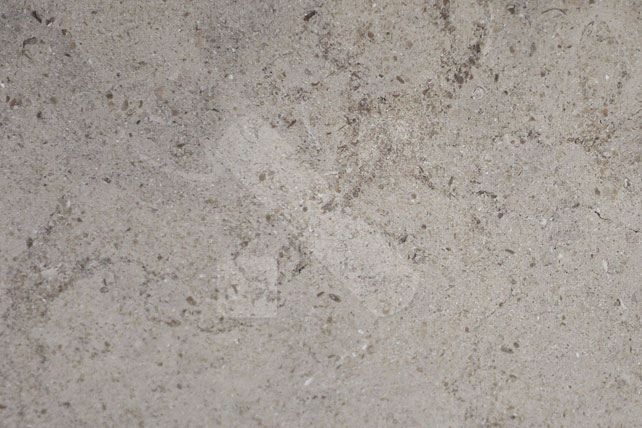 Moleanos Vidraco
With an extraordinary hardness, the Moleanos Vidraco presents the most durability of all the variations presented here. As so, it is highly recommended for all types of flooring applications, including paving and landscaping. In terms of structure, it presents a rather glassy surface with a fine background and a persistent beige colour. Besides these features, the Moleanos Vidraco also presents large inclusions, such as shells and hints of calcite – characteristic elements that compose the peculiar appearance of this variation.
For more detailed information about Moleanos limestones and its variations, check these sources:
– Moleanos
– Moleanosportal